On 27th May, the Venture Stream office looked a little different. Adorned with balloons, glitzy table cloths and even a set of disco lights, it was clear that celebrations were about to commence.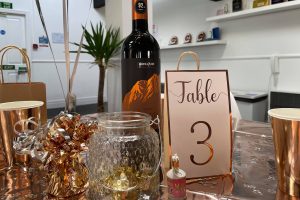 It was the night of the European Search Awards 2021. The first time our Newcastle-based marketing agency had been shortlisted for an award on a European level, it's safe to say that the whole team was pretty excited. We'd achieved plenty of recognition within the UK, and especially within the North East of England, but had never entered for an award of this level before. We were shortlisted for the Best Low Budget Campaign (SEO) (Small) for our record-breaking work with client Direct4Baby. 
Six months on, we reflect on how the European Search Awards has since formed part of our own marketing strategy, and the benefits we've seen since being announced as finalist at the beginning of the year.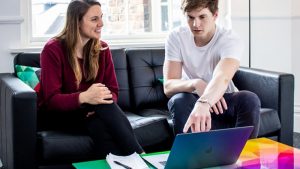 Motivation 
We're always going to do the very best we can for each and every client, but having our work recognised by top marketers across the continent really helped boost morale and motivation among the Venture Stream team. 
Inspiration
It's safe to say that competition was strong. In our category alone, there were some really successful agencies and businesses. Seeing all of the fantastic results achieved is truly inspirational, especially when you consider that the majority of work was undertaken in the midst of a global pandemic. There's nothing quite like sharing success stories to get the creative juices flowing.
Growth acceleration 
When your name is on the shortlist for an accolade like a European Search Award, agencies and businesses across the continent are now aware of who you are. The experience allows you to network and form new connections, thus contributing to growth through increased brand awareness.
Team building 
Even though the awards ceremony had to be conducted via live stream this year, that didn't stop us from celebrating and making the most of it. We conducted our own event in the Venture Stream office, watching the event unfold on a TV screen whilst we shared a few drinks and good food. Awards like this really bring teams together – when we're all busy working hard, events like this remind you to take some time out to celebrate together and reflect, which in turn strengthens your team's bond. 
Confidence
To be honest, when we entered the European Search Awards in March, we thought it might be too ambitious to expect to make the shortlist. We're a relatively small agency from the North East of England. But the experience has reminded us that we're great at what we do, and we're just as good as bigger agencies who operate on a larger scale. We definitely see this new attitude reflected in our day-to-day work – earning that level of recognition instils a new sense of confidence which radiates across the whole team. We even went on to win a Global Ecommerce Award in September, and plan on entering for many more awards next year. 
We use our ESA assets on our company website, such as the Awards and Recognition page, as well as in blog posts where relevant. We are in the process of creating company brochures, in which these assets will also feature. We use them to build trust in our work, to attract new talent to the business (we've made several new recruits since the shortlist was announced in April) and to remind ourselves of what we're capable of. 
Website: https://www.venturestream.co.uk/
Author: Emily Crosby