Elephate have been helping their clients to tell their story since 2012, making sure they reach a wider audience by increasing website traffic. By combining content marketing, SEO, and PR, we help clients achieve their internet business and communication goals. Elephate are a small, but powerful, agency that can really make a difference. Over the years, we've worked on projects for clients from Poland, Great Britain, the USA, the Netherlands, and Belgium. Our tag line: We are Elephate, your partner in growth.
Last year, Elephate stood at the beginning of change. This brought us new challenges and goals. One of these goals was developing our offer. We had to redefine what content marketing was for us. We wanted to start seeing our services in the bigger picture and as a part of the brand image universe. That is why we combined the three (to us) most important fields: content marketing, Public Relations and SEO. We decided that only the synergy of these three fields can bring us the right clients and produce the pursued effects for them. Combining our USP with goals, helped us define Elephate as a content marketing agency.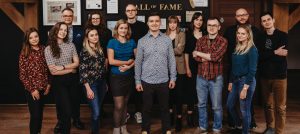 To us, a big part of being a successful content marketing agency is the European Search Awards. That is why we decided to implement the European Search Awards into our marketing strategy. The goal of this implementation was to share our success from the awards with our clients. Working together on the case study that presents our results and reaching out to them about the awards that we won with their project, has helped us to create an even stronger bond with our clients. In turn, sharing the award through the client's social media channels, helped them create better relationships with their target audience.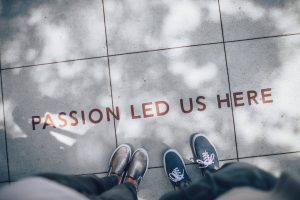 Winning an award strengthens the collaboration with our clients and helps to make Elephate a stronger brand. The European Search Awards also played their part in redefining Elephate as a content marketing agency that focuses on three seemingly different fields. Redefining our brand helped us to grow and take the next step in the company's development. By growing and developing our company, we gained new clients which we could help in a more optimal way. Being part of the European Search Awards also helps our team to grow closer and celebrate our success. Also, to motivate each other to be nominated for next year.
All this together makes the European Search Awards a major part of Elephate!
Author: Alicja Kubow, Elephate