Oncrawl are proud to officially announce that we have won the Best SEO Software Suite award; this is our sixth consecutive win at the European Search Awards!
This year, Oncrawl was nominated in two different categories:
Best Search Software Tool
Best SEO Software Suite
In 2021, our SaaS-based crawl and log analysis solution had already won the Best Search Software Tool (Large) award. This year, we have been awarded the Best SEO Software Suite prize, up against fellow nominees Conductor and SE Ranking.
"Winning an award at the EU Search Awards is a priceless reward for our teams who work hard every day to push innovation even further. It proves that our technology remains at the forefront of the SEO industry. Thank you to Don't Panic Events and to the judges!"
François Goube, CEO at Oncrawl
A few members of the Oncrawl team attended the event and they had an amazing time celebrating this award with the SEO community. The entire Oncrawl team would like to thank our customers, ambassadors and internal and external stakeholders for their support, their feedback and for making this happen.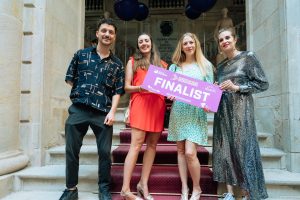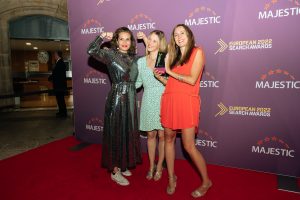 Oncrawl relies on its experienced technical team, who ensure the stability, performance and the continued innovation of the tool. Their work allows Oncrawl to offer real-time analyses and to process over 200 million URLs per day and over 100 billion logs per week.
See you next year!