As an online marketing agency from Amsterdam, we are very proud to be shortlisted for the European Search Awards. For us, this nomination not only shows the quality of our work, but is also a benchmark for the value we place on client relationships. At Brandfirm it is not only growth that excites us, but also bonding with our clients. Having a good connection with our clients is needed to deliver the most growth. That is how we create positive energy and a culture of perseverance.
Our collaboration with e-Carnavalskleding.nl is one of our longest collaborations. Since 2014, we have been breaking record after record every year and we are constantly looking for new strategies to achieve higher results. The nomination for Most Innovatitive Campaign (PPC) is the cherry on top of the cake.
So, what was the strategy?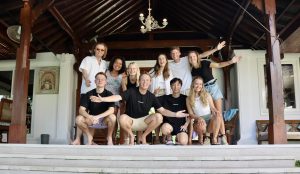 e-Carnavalskleding.nl specializes in the sale of party and carnival clothing, accessories, and associated attributes. Together we market over 30,000 products online through a strong mix of online marketing channels.
e-Carnavalskleding.nl aimed for a total turnover growth of 20% in 2022 compared to 2021. To achieve this, we set up a strategy that combined all online marketing channels. In this showcase, however, we only focus on the elaboration and results of the advertising campaign, as this earned us a nomination.
After a thorough analysis we came to the conclusion that 90% of the product feed that we use for Google Shopping was rarely shown to customers due to a limitation of Google's algorithms. For example, most of the budget is allocated to the best performing products. Here we saw an opportunity for improvement.
We came to the conclusion that we needed a different campaign structure. We set up individual campaigns, namely Bestsellers, Bad Performers, Zombies, and Regulars. For each campaign we set up specific strategies and objectives to maximize the result in both revenue and ROI. To automate the process, we used Channable Insights to link the product feed and Google Shopping data and apply IF-THEN rules.
With this strategy we achieved a growth of more than 100% in total account revenue and an overall ROAS of 1.177% for the entire period.
For us, this is the perfect example of how automation can have a serious impact on business results. Beating the turnover peak on Google Ads of the carnival and King's Day season by more than 100% with our new strategy is unprecedented. It has significantly strengthened the relationship with our client and has opened doors to start expanding into new markets and advertising channels.
We are very proud of the results and although we are already thrilled about the nomination, we also hope to win the award for Most Innovatitive Campaign (PPC). Fingers crossed!
Who is Brandfirm?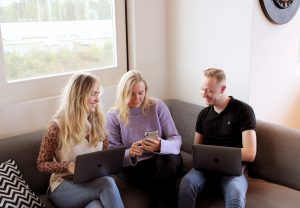 Brandfirm is an Amsterdam based full service online marketing agency. We believe that if you properly coordinate all the separate components within online marketing and have them interlock perfectly with a digital strategy, then your business will really take off. Brandfirm is the online marketing department of your company, in which all specialisms work together seamlessly.
At Brandfirm we have a very unique culture. We motivate our colleagues to get the best out of themselves. To achieve this, we give them all the freedom and responsibility they need. This makes them feel at home, allows them to develop and specialize personally and to become the best in their field. We go quite far in giving freedom and responsibility. Colleagues can work wherever they want. We encourage remote working, whether from home or from abroad. We even organize an annual workation, where we work from Asia for a few months!
For more about Brandfirm, the work we do and our philosophy, visit our website or follow us on LinkedIn or Instagram.