TrunkBBI is delighted to be shortlisted for European Search Awards in the following categories:
Rising star – Amy Jones
Best use of search – Retail / Ecommerce
Best use of search – Finance
Best SEO campaign
Best large integrated search agency
Being chosen as a finalist across so many categories is a huge tribute to our talented and hard-working teams at TrunkBBI. We're proud that our innovative approach to SEO is generating spectacular results for our clients. If anything, we're even prouder of Amy's rising stardom.
Introducing TrunkBBI
TrunkBBI is an award-winning integrated agency with offices across the north of England and a presence in 47 markets globally. We are a team of 70 specialist thinkers, creators, analysts, influencers and technologists. Inspired by the power of insight, we believe that synergy between storytellers and strategists, designers and data scientists is the key to our success.
We have a reputation for distinctive, content-rich campaigns that work across paid, owned and earned channels. Above all, we deliver outstanding results.
Amy Jones, our rising star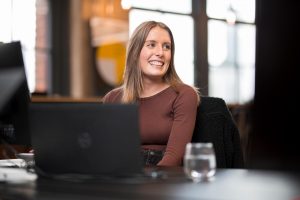 Amy joined TrunkBBI in July 2021 with less than 12 months SEO experience. She started as a junior, but quickly demonstrated her ability to learn fast and make informed decisions based on data, insights and SEO best practice. Proactive from the start, Amy developed her technical skills and SEO understanding through self-taught learning via online and in-person events.
Soon Amy was taking the lead on campaigns, showing outstanding attention to detail in organic landscape and keyword analysis. Other skills include a gift for getting under the skin of a business's website and its users, plus the ability to build rapport with difficult clients, educate them on the complexities of SEO and turn them into allies.
Her work on the Gallagher Motor Trade campaign saw organic monthly conversions increase from 29 to 435. For Intasure her work has seen a 141% increase in non-brand organic clicks in 6 months. She has also delivered 25 deep-dive technical audits, presenting her findings to board-level clients, and contributed to annual performance channel revenue of £1.46M.
In May 2022, Amy's rapid progress was recognised with promotion to SEO Manager, number two in her team.
Our shortlisted campaigns
We love SEO and could go into immense detail about the work that has seen us nominated in these five categories, but maybe this isn't the place to do so. Instead, let's focus on what matters most to the people who matter: the results we're delivering for our clients.
Best use of search- Finance – Gallagher
When US insurance brand Arthur J Gallagher acquired UK-based Bollington Insurance, they saw that TrunkBBI was already achieving impressive results with Bollington, so appointed us as their digital marketing partner. The challenge was to increase organic search traffic and lead generation for the motor trade insurance pages on AJG's UK website.
In the first eight months, TrunkBBI delivered an 800% increase in organic traffic to the site's motor trade pages, generating more policy conversions.
Best SEO campaign- Intasure
Intasure is a newly acquired sub-brand of Arthur J Gallagher insurance brokers, specialising in holiday home and caravan insurance. In late 2021 they invited TrunkBBI to help them grow policy leads and increase revenue from website traffic.
Our organic strategy has seen organic keyword rankings rocket from non-existent to the top of page one in the search engine result, with a 750% increase in clicks from the keywords "holiday home insurance" and "caravan insurance".
Best use of search – Retail: Halfords
In 2021, the UK's largest retailer of motoring and cycling products, Halfords, migrated their Autocentre website. Halfords aspire to be market leaders but had fallen behind key competitors for related search terms.
TrunkBBI were challenged with growing the company's organic search market share in the highly competitive tyres category. Content had to appeal equally to knowledgeable motorists and those who know nothing about tyres.
Over 12 months, TrunkBBI's highly targeted SEO strategy and robust content plan generated an increase in organic search clicks to the website's tyre category, resulting in 85% more organic transactions for users buying new tyres online.
Best large integrated search agency
We've developed our own unique methodology to improve effectiveness across short-term sales activation and long-term brand building, reduce wastage and provide brands with one centralised approach and team.
Jon Butler, TrunkBBI's CEO says, "As an agency that champions the integration of creative and activation, our ability to deliver such impressive results and ROI for our clients is a testament to the hard work of our teams and our collaboration with our clients."
"On top of being shortlisted for client work, we are absolutely over the moon to have been shortlisted for Best Large Integrated Search Agency. And, our Rising Star, Amy Jones, deserves all the plaudits in the world as she has grown as a professional since joining us in 2021."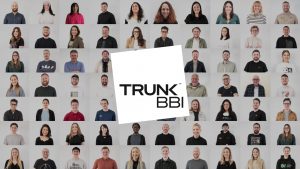 Thank you for the nominations. And good luck to the other shortlisted agencies and individuals.
Follow us on social media:
Instagram  |  LinkedIn  |  Twitter