4PEOPLE is 40 specialists with 18 years of experience in digital marketing. We are an agency from Poland, specifically located in Katowice, the capital of Upper Silesia. We create effective marketing based on transparent principles. Online marketing should be based on hard data and reliable analysis. We believe that this is the only way for it to be truly effective.
Instead of promising unrealistic results, we deliver exactly what we have committed to. This approach allows us to build honest and transparent relationships with our clients. We rely on dialogue and clear communication.
Honesty and effectiveness are the most important values for 4PEOPLE, which include commitment, personal and client development, and effectiveness in both agency and client actions. These values make up our DNA and are constant, not subject to fashion or the latest trends. They are important in both our personal and organizational lives and determine the organizational culture of our company. You can find these values in every aspect of our work, from the first contact with the client to the tasks performed by each member of our team. Just like DNA, they determine who we are.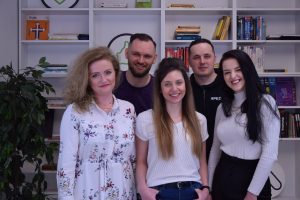 Receiving these nominations at the European Search Awards is a significant achievement for our company as they serve as validation that our efforts in creating effective marketing strategies are being recognized by experts in the industry. The fact that we are finalists in not just one but two categories is a testament to the quality of our work and our team's dedication to delivering exceptional results to our clients.
This recognition is important for our company as it helps us to build our reputation as a reliable and trustworthy marketing agency. Being acknowledged by a group of industry specialists not only gives us credibility, but it also boosts our clients' confidence in our abilities to help them achieve their business goals.
Moreover, being a finalist in these categories means that we have successfully overcome various challenges, including tight budgets, intense competition, and specific client requirements. It proves that we are able to adapt to different situations, and are always willing to go the extra mile to deliver the best possible outcomes.
Overall, we are proud of this achievement, and we will continue to work hard to maintain the high standards that we have set for ourselves. We believe that this recognition will motivate us to keep pushing the boundaries of what is possible in the field of online marketing, and to continue to provide our clients with the most effective and innovative solutions available.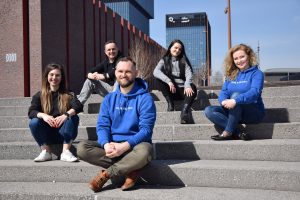 Our first nomination is in the BEST USE OF SEARCH – TRAVEL / LEISURE (PPC) category. This account was quite challenging due to its large volume, as well as the ambitious KPIs set by the client. However, we managed to overcome these challenges through close communication with the client and a lot of time and energy spent on optimizing the account. The goals were fulfilled with a surplus, which is the most important aspect. Our campaign should win because of the client's size, our full engagement in all aspects of the campaign, and our focus on the client's specific advantages.
Our second nomination is in the BEST LOW BUDGET CAMPAIGN (PPC) category. This case shows that Google Ads campaigns are an important component of revenue in an online store, even during a brand image crisis. Effective campaigns require not only knowledge and experience, but also the use of AI and machine learning. Despite a small budget and brand image crisis, our Google Ads campaign achieved great results during Black Friday, with a revenue increase of 206% year-on-year.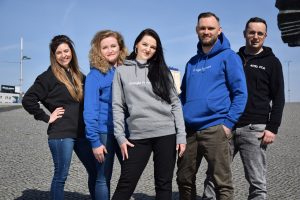 At 4PEOPLE, we value our team of specialists above all else, and we are proud of their achievements. We would not have received these nominations without the cooperation of our clients, and we sincerely thank them for the opportunity to share our results in these competition cases. We also extend special congratulations to Marta Smuga, Kinga Gołębiewska, Karolina Wojciechowska, and Karol Krzystała, the team responsible for the nominated projects.
Website  |  Facebook  |  Instagram  |  LinkedIn