Adhere Digital, the Galway-London outfit, is a fast-growing digital marketing agency which has experienced impressive growth over the past few years, specialising in Search Engine Marketing.
The company has managed over €5 million of media spend on Google, Meta & Tik Tok and has generated over €23 Million in revenue for its Ecommerce clients alone. We know exactly where to spend our client's money to get a positive return on investment. The European Search Awards are among the most respected awards in the industry, recognising excellence in digital marketing across Europe.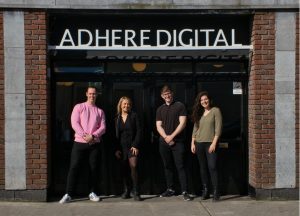 We are nominated for three awards. The nominations include Best Small PPC Agency, Best Use of Search – Retail/E-commerce (PPC) (Small), and a Rising Star Award for Gráinne Harte.
In the "best retail/e-commerce" category, we decided to highlight our work for Heavins, an Irish hardware store. The campaign we focused on for this award entry is our Performance Max Campaign entitled "AD – Pmax IRE" for the period August 2022 to January 2023. The main objective of this campaign was to increase sales while being more efficient with advertising spend. To increase conversion rates, we knew we had to get creative to create compelling ad copy that stand out to customers already inundated with information.  Our asset group segmentation strategy, targeted audience signals and a/b tested ad copy allowed us to target the right people with the right content while amplifying the brand personality. This unique approach allowed us to increase conversion rates and reduce costs.
For the "Best PPC agency" category, we highlight the fact that we are unique in that we are small but mighty. We would be proud to win this award; from the beginning, we aimed to set the bar for standards in the Digital Marketing Industry by creating a transparent space based on data-driven decisions. We are impacting the world of PPC and creating a path for other agencies to follow in and outside Ireland.
In 2022 and more recently in 2023, Adhere Digital achieved Google Premier Partner Status, which means Adhere Digital is in the world's top 3% of Google Ads agencies. In Ireland, there are only 11 agencies that Google has recognised as a Google Premier Partner and Adhere Digital is one of the only agencies outside of Ireland's capital Dublin.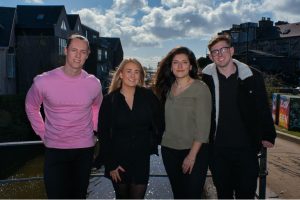 This award is very important because it reinforces the metrics mentioned above. We had to meet specific criteria set by Google regarding client spend, staff training for Google certifications and more. We get an average ROAS of 5.48 across all of our clients, our staff has excelled in all Google examinations, and we follow Google Ads best practices, ensuring we have continued to hold premier partner status. The team is incredibly proud because this success reassures clients that their account is in the best hands.
Finally, in the rising star category, we are very proud of Gráinne Harte. The nomination of rising star was made possible by the support and ethos shared in Adhere Digital to give a chance to young people who do not have experience in the industry.
It is vital to provide young people with an option in their home countries and to give back their skills to their native country. Gráinne has shown the determination  to develop her craft and the desire to expand her skills and be of service to customers and the team.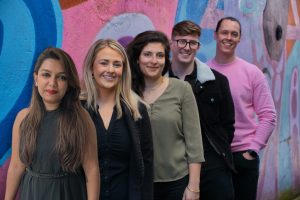 We are excited to be in the running for these awards. It's great to see our team's hard work and commitment to delivering results being recognised on the European stage.  We look forward to the awards ceremony in June and wish all the other nominees the best of luck.
The agency's focus on results-driven strategies and exceptional client service has earned it a reputation as one of the top performers in the industry.
We're thrilled to have been nominated for these awards; it's a testament to our team, who had always embraced the data-first approach, which was our mission when we started in 2018. We all have opinions in advertising of what works and does not work, but we always let the data do the talking. When you take modern digital marketing strategies using data and machine learning and apply age-old human behavioural biases, the results can be incredible. We are very grateful for the type of clients we have, and putting their trust in us means a great deal to us. 
Website: https://adheredigital.com/about-us/
Instagram: https://www.instagram.com/adhere_digital/
Facebook: https://www.facebook.com/adheredigital
Twitter: https://twitter.com/AdhereDigitalIE