About Bluebird Media
Bluebird Media is an award-winning, Nordic-based partner of choice for bold brands looking to improve everything digital. With the power of technology, human intelligence, and vast experience – we create meaningful value for our clients and the industry at large. In a rapid, but controlled pace.
Founded in Sweden in 2018, Bluebird has fostered an agile and process-driven culture that houses a team of world-leading digital professionals, offering best-in-class digital marketing strategies and services tailored to the needs of bold brands of the world.
We believe in focusing on people and letting the rest follow. By letting passion drive us forward and respecting data while simultaneously making human-intelligent decisions, we take it from great to extraordinary.
Testimonial
"I couldn't be prouder of our team for being recognized by the European Search Awards. These nominations are a testament to the hard work and dedication of every individual at Bluebird Media. It's an honor to be shortlisted in not just one, but three categories, and it reinforces our commitment to delivering exceptional digital marketing solutions to our clients. We will continue to push boundaries, driven forward by our passion for our craft."
Magnus Dahlquist, CEO & Co-Founder of Bluebird Media
About our award-nominated work 2023
Bluebird Media is thrilled to have been shortlisted in three categories in 2023's European Search Awards – making the lists for Best Large PPC Agency, Best Use of Search (Fashion) with Eton Shirts, and the Rising Star Award with Dennis Kumric, Associate Digital Specialist at Bluebird Media. Here's an insider's look into the magic that went into each nomination.
Best Large PPC Agency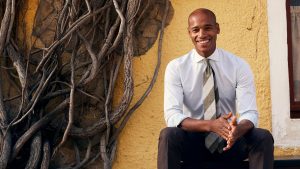 Bluebird was founded in 2018 with a vision to disrupt a broken industry and change it for the better.
The industry has been suffering from a lack of transparency and ineffective media buying for too long, and the founders of Bluebird felt it was about time to raise the bar.
By combining the power of top talent, proprietary technology and vast industry experience, Bluebird has quickly grown to become one of the leading agencies in the Nordics: an integrated partner that helps Nordic brands win in an increasingly complex digital landscape.
Since its inception, Bluebird has managed to grow quickly while improving overall employee happiness as well as boosting client satisfaction. All while simultaneously moving our internal technology for profit-bidding and predictive future CLV bidding (Kuvio.io) into public use, thereby contributing to the community of industry peers.
Best Use of Search (Fashion) with Eton Shirts and Malin Aronsson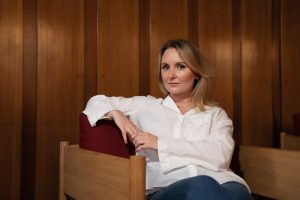 Together with our client Eton Shirts, we set out to turn a low season into peak season – aiming to achieve a ROAS of 300% over a three-month period. And did we deliver on target? We sure did.
A significant improvement in performance sets this case apart. Let's take a closer look.
Eton Shirts is a high-quality brand focused on timeless style, quality, and design. Its target audience is primarily men aged 35–49 from around the world. Their products are relatively expensive, but their typical customer is less price sensitive than the average customer.
When we implemented our SEM structure, it was crucial to target people in the market for products within Eton's price range. We saw the need to limit the amount of ads shown for irrelevant audiences, i.e. users searching for cheaper products. It was also crucial to gain more control over which products got premiered in the shopping result, i.e. by lowering visibility for low performing products. To do so, we needed to improve campaign structure and feed quality.
Getting started, we had a clear strategy in mind, consisting of two facets: ensuring-high quality data in the feeds and proper bid management.
With insights from Google Analytics and Google Ads we observed that it was necessary to develop a shopping structure that took the profitability of product categories into account. We used Channable, a third–party feed-management tool, to enrich the feeds with proper attributes. It was also highly central to boost visibility for Eton's latest collections, we therefore created custom labels that separates new and old collections. Also, to make more profitable products more visible, we split the product categories into two ad groups within each campaign. All of this was later used as a foundation in our bid strategies, allowing us to bid higher on new products and more profitable products. To better match the products with users' search queries, we also used Channable to improve the quality of the already existing attributes, such as product title and product type.
The final step of our strategy was to work efficiently with automated bid strategies. For brand search, that meant moving over to a bid strategy that targeted impression share to a set CPC. After collecting enough data for the generic campaigns, we moved over to target ROAS.
The strategy resulted in an uplift in terms of revenue and ROAS across all of the campaign types.
"It's a true pleasure to work with Eton Shirts, and I'm incredibly proud to be nominated for the European Search Awards alongside them. This nomination is a testament to how effective collaboration can deliver outstanding results. Through product feed optimization, campaign consolidation and efficient bid management, we achieved impressive results that exceeded our expectations. The significant improvement in ROI and Revenue, both YoY and PoP, is a clear indication that our hard work has produced valuable results!" – Malin Aronsson, Sr. Digital Specialist, Bluebird Media
Rising Star Award with Dennis Kumric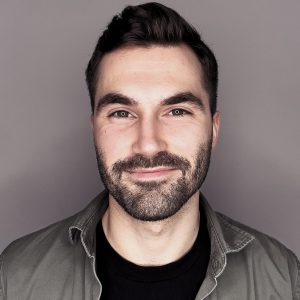 Dennis Kumric is an Associate Digital Specialist and rising star at Bluebird Media. Here's an outtake from his success story:
"Just three months after I started working at Bluebird Media and in the industry, I was faced with the challenge of becoming SEM responsible for one of our biggest clients. The project was extensive as their previous way of working had become inefficient and outdated. Therefore, a new strategy based on e-com tactics, automation, and machine learning was introduced. We've so far exceeded expectations and been able to hit all-time highs in conversions and revenue while being the most profitable the client has ever been – and we're likely to reach our long-term goal well ahead of schedule.
I've also been able to develop my leadership-, project management-, and business skills as a client lead and mentor. As a client lead the focus has been on building trust and upsells, and I've so far managed to increase our retainer by 200%. Late last year, I was awarded the Bluebird Media Rising Star Of The Year in recognition of the tremendous work I did during the year.
If I were to be successful in winning this award, it would be a profound and meaningful recognition of the high-quality work that both myself and Bluebird Media have done over the past year." 
Bluebirdmedia.com                 LinkedIn                       Instagram