As the leading provider of process mining technology, Celonis is proud to announce that we have been shortlisted as a finalist for the EU Search Awards in the category of Best Use of Search B2B (PPC) (Large). This recognition is a testament to the hard work and dedication of our team and our commitment to providing innovative solutions to our clients.
Celonis was founded in 2011 with the goal of enabling companies to see and understand their business processes. . We pioneered Process Mining – a new software category – challenging traditional optimization methods such as process consulting, manual workshops, and process modeling. We provide a unique set of capabilities for business executives and users to continuously find improvement opportunities within and across processes, and execute targeted actions to rapidly enhance process performance. This optimization yields immediate cash impact, radically improves customer experience, and reduces carbon emissions. Celonis has thousands of implementations with global customers and is headquartered in Munich, Germany and New York City, USA with more than 20 offices worldwide.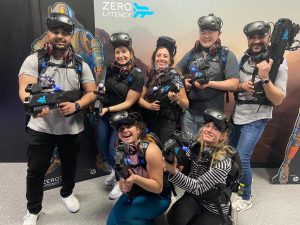 Last year we faced aggressive targets when it came to increasing net new leads in target accounts and decreasing the cost without receiving an increase in budget year-on-year.
To achieve this, we were going to have to think outside the box. The first thing that we changed was to divide the campaigns by well-defined ICP. The content and keywords were tailored to each targeted ICP. This was critical to be as relevant as possible with our paid search ads.
Secondly, we connected our CRM with Google Ads to configure offline conversions and achieve higher quality leads.
Tying our performance to a return on ad spend not only helped us achieve our net-new-lead in target account goals but it also increased MQLs and opportunity value influenced. When the team was analyzing these amazing results, we decided to apply for the prestigious EU Search Awards as we thought we might have a chance to be recognized for our work.
At Celonis, we believe in the power of data to drive business success, and our team works tirelessly to deliver the best possible outcomes for our clients. Our approach to B2B PPC is based on a deep understanding of our customers, combined with cutting-edge techniques and tools to maximize the impact of our campaigns.
We are proud of the results we have achieved for the company through our B2B PPC campaigns, and this recognition from the EU Search Awards is a testament to the impact of our work. Our team has worked tirelessly to optimize our campaigns, using data-driven insights to refine our strategies and drive better results.
But this recognition is not just about the performance marketing team – it is also a reflection of the partnership we have across many teams at Celonis. We work closely with the conversion and database teams in digital marketing to increase landing page conversions and nurture leads once they enter our database. We also work closely with content, design, product marketing and campaigns teams to achieve business goals together and we are committed to delivering measurable results that drive all of our successes.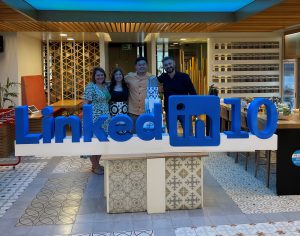 As a finalist for the EU Search Awards, we are excited to be part of a community of leading digital marketing experts and to have the opportunity to share our insights and learn from others. We believe that this recognition is a validation of our approach and our commitment to delivering outstanding results for Celonis.
In conclusion, being shortlisted for the EU Search Awards in the category of Best use of search B2B PPC large is a tremendous honor for Celonis. We are proud to be recognized for our work and to have the opportunity to showcase our expertise and learn from other leaders in the field. We believe that our focus on data-driven strategies, our commitment to success, and our dedication to innovation have enabled us to achieve this recognition, and we look forward to continuing to push the boundaries of what is possible in digital marketing.
Website and social