Harbingers is a team of passionate professionals with expertise that is unique in the market and has been built up over a decade. As a marketing agency, we help companies to dynamically grow and win leadership positions online. Our strategies, based on years of experience, increase revenue for our Partners every day – combining 4 spaces: Analytics, Social Media, Technology and Creation. To do this, we use such superpowers as SEO, Content Marketing, website and webshop positioning, Google Ads, SEO, SEM, Google Ads campaigns and Facebook Ads. Year after year, we prove that we are not afraid to take on challenges, we are relentless in our pursuit of our goals, and we will do anything for our Partners to climb business heights with them!
This year, we have been nominated in 6 categories of the competition European Search Awards:
– Best Use Of Search — Finance (PPC) (Large) Harbingers & KPR Kancelaria Restrukturyzacyjna – Optimising and scaling of developed solutions
Year after year, we support the maintenance of the NRP law firm as an industry leader. In projects such as this one, it gives us great satisfaction to help in a real way. We feel and believe that by reaching users in need with advertising, we have a real impact on someone's life. We are proud of what we have achieved, but we also know that this is not the end. Our goal is to reach as many users as possible.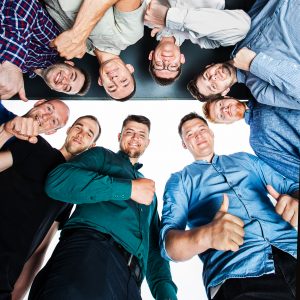 – Best Use Of Search — Travel/ Leisure (PPC) (Large) Harbingers & Kopalnia Soli "Wieliczka" – The mine of attractions for everybody
The challenge that the Mine, like the entire tourism industry, had to overcome was travel restrictions resulting from the spread of the Covid-19 virus, which have drastically reduced the number of tourists. During the pandemic, we focused on promoting its image, so as not to lose the strength of the brand. Our joint pursuit of the goal and mutual understanding has resulted in improved performance.
– Best Use Of Search – Automotive (Large) Harbingers & Inter Cars S.A. – sales of car parts and accessories during the automotive market crisis
InterCars – is the leader of the automotive market in Central and Eastern Europe, which bases its business on the B2B client. From the very beginning, we outlined a road map for business development, which we then conscientiously implemented.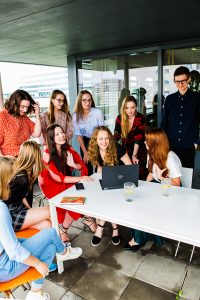 – Best Use Of Search – Fashion (Large) Harbingers & Lancerto S.A. – Follow the trends and look good in the search engine!
LANCERTO is a premium men's fashion brand, which has been on the market since 2008. Our partnership started in September 2020, and early in 2021, despite the downturn in the Polish economy, we set very ambitious goals. In 2022, we have decided not to slow down and to continue our operations, updating our strategy. We prove that with the right strategy, which is based on hard data, creativity and the ability to adapt to the situation. We are able to achieve excellent organic search results and recognition!
– Best Local Campaigne (PPC) (Large) Harbingers & 9design – Profits in the furniture industry with rising inflation
9design offers its customers premium class furniture from the world's top brands. At the beginning of 2022, while working with a client, we encountered a challenge. Difficult time for the furniture industry—rising mortgage prices and high inflation have reduced the number of
apartments purchased, and thus renovations or even minor changes that we carry out in our 4 corners. A problem for us is an opportunity in disguise, which is why we set ourselves ambitious plans. Due to the situation in the world, we have set ourselves a goal to maintain high profitability of the Partner.
– Best Use Of Data (SEO) (Large) Harbingers & BoboWózki – Improve your SEO activities using data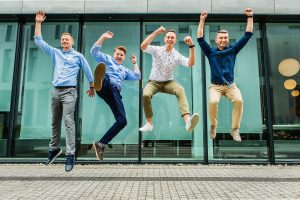 From the beginning, the cooperation was based on conscious, synergistic marketing activities in the online area, in order to increase the share in the e-commerce market. Harbingers helped BoboWózki in effectively and consistently building a leading position in the industry of prams and child seats in e-commerce.
Each of the nominations for the European Search Awards is a great honor for us. We would also like to thank our Partners for their trust and long-term cooperation, which translates into great results and joint successes, such as these! We also do not forget about our specialists, without whom it would not be possible to pierce ceilings so effectively!
We are looking forward to the announcement of the results!
Website  |  Facebook  |  Instagram  |  LinkedIn