For Whites Agency rapid growth requires constant challenge, which is why the European Search Awards is part of their strategy!
Every company that experiences fast growth – whether it's the number of employees, projects or working with large international brands – faces huge challenges. Especially offering comprehensive marketing services – from data-driven SEO, content marketing, social media, marketing automation and others. How to maintain the same quality with new people coming onboard? How to retain the company's culture appreciated by co-workers but also by clients?  
That's why being one of the leaders in the domestic digital marketing market and among 100 fastest growing agencies in the world according to AdWeek, we have to constantly challenge ourselves. Make sure that we are on the right track. The European Search Awards contest is an opportunity for us to test our competences – facing the best agencies from all over Europe. 
It is also important to share experience and results, and at the same time learn from the industry and the achievements of others. After all, as 2020 has taught us, digital is constantly changing, evolving through cultural and social turbulence. It was a great honour for us to be among the finalists, proving that work for our clients, partnership approach and proprietary tools are distinguished at the European level, among the best of the best SEO agencies. 
Participation in ESA 2021, but also in the final itself, is a strong team building experience for the entire company. Thanks to this, we see a greater goal in our daily work. It is a reward for the small and bigger activities that contribute to customer growth.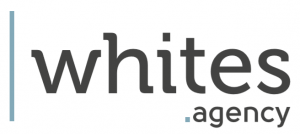 When it comes to ESA's assets, we use the badges in communication on the website, in presentations for inside teams and clients. In other words, we use it as a reason to believe for our future and current partners. It is also simply a motivation for us to, despite various challenges, continue to operate at an internationally high level. 

Website: https://whites.agency/
Author: Martyna Biskupska